Description
100% organic | Certified by Soil Association COSMOS | Vegan | Cruelty free approved
Widely used in Japan for centuries, white tea oil was incorporated into the daily skin and hair routines of Japanese women due to its highly beneficial skin properties. This 100% certified organic superfood for skin is cold pressed from the seeds of the Camellia Oleifera flower, also used to make white tea. It is rich in fatty acids, vitamins and minerals.
Its delicate yet nourishing composition can be used on all skin types, even sensitive, during pregnancy, and on baby and children's skin to soften and protect the delicate skin barrier.
Rich in Omega 3, 6, and 9 fatty acids, ThéBianco Camellia Oil contains 85% oleic fatty acid and vitamins A, B, C and D making it the ideal sensitive skin and pregnancy skincare partner. Working to relieve feelings of tightness and itchiness with a growing bump and helping to prevent stretch marks, its light easily absorbed formula and subtle scent is perfect for soothing massage throughout all three trimesters and on baby to moisturise, soothe and calm.
A great choice for dry or maturing skin as well as acne-prone or oily skin. This easily absorbed oil is perfect for massage and daily moisturisation.
CONTENT: 50ml
DIRECTIONS
For all skin types and during pregnancy: Massage into skin to soothe and protect it. Can be used across the whole body and face.
For babies and children: Apply to dry areas across face, scalp, and body. Ideal for baby massage.
For fine or straight hair: massage the oil into the roots to help a dry scalp. To condition the hair and boost shine, warm a few drops between your hands and run through your freshly washed damp hair. 
FAQs
Camellia oil softens and soothes so it's ideal for sensitive skin types and pregnancy. White tea oil also helps ease tightness, prevent stretch marks, and protect the skin barrier. It's rich in fatty acids, vitamins, and minerals, yet is lightweight so even acne prone skin can handle the gentle formula.
Buying organic camellia oil is better for your health, skin, and planet because it is strictly regulated by agencies like Soil Association. Organic oils are grown more sustainably and don't contain any harsh or potentially toxic ingredients. Plus, organic products contain up to 60% higher levels of antioxidants!
Camellia oil has a very subtle scent. It's very versatile thanks to its light smell and moisturising properties. A pure and organic white tea seed oil should have very little odour, and it absorbs quickly into the skin leaving no slippery or greasy residue.
KEY INGREDIENT
100% organic, natural and vegan cold-pressed camellia oleifera (white tea) seed oil
INGREDIENTS
100% organic camellia oleifera (white tea) seed oil
SHIPPING
All UK deliveries above £20 are free of charge, otherwise delivery is charged at £3.
For international deliveries, our flat delivery charge is £13.99, and we offer FREE delivery on all international orders over £100.
We pay duties and VAT on our European customers' behalf, so that you will have nothing extra to pay when the parcel arrives.
Customer Reviews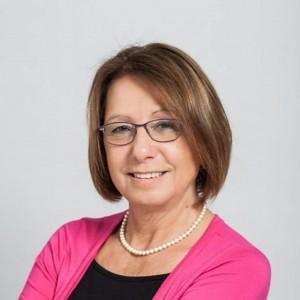 AS
01/25/2022
Anna S.
I recommend this product
Brilliant!
This is my latest addition to the Terre Verdi range of products I have been using for sometime now, I love it - and, together with the Cleansing oil and Acqua di Rosa Balancing Mist, my skin feels clean, soft and hydrated.
Amazing
I had it before and I bought it again as is made my skin moist and smooth. I really like it.
Amazing product
Easily absorbable. It nourishes skin making it look brighter and healthier, and without clogging pores. I would highly recommend it.